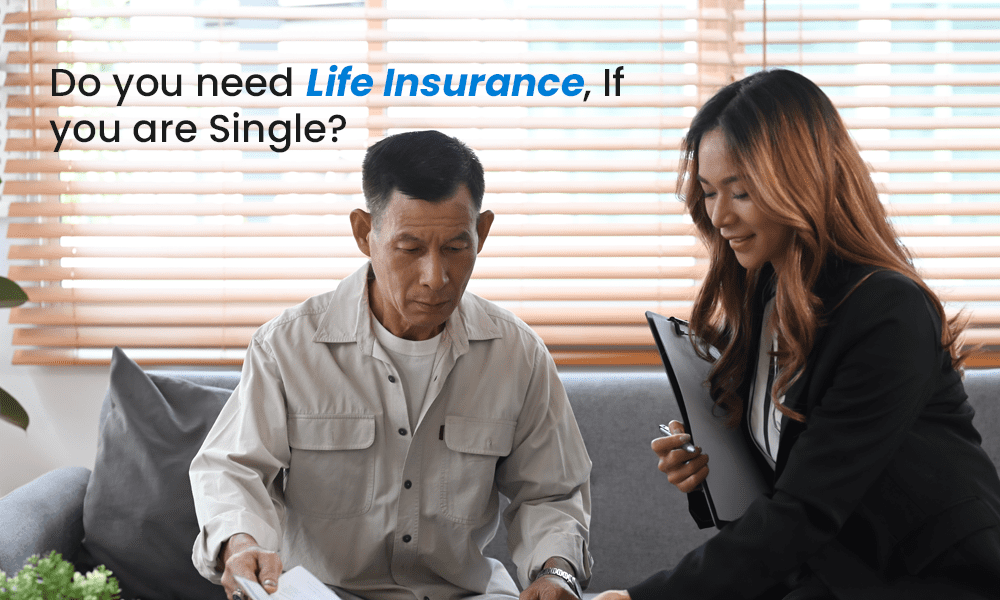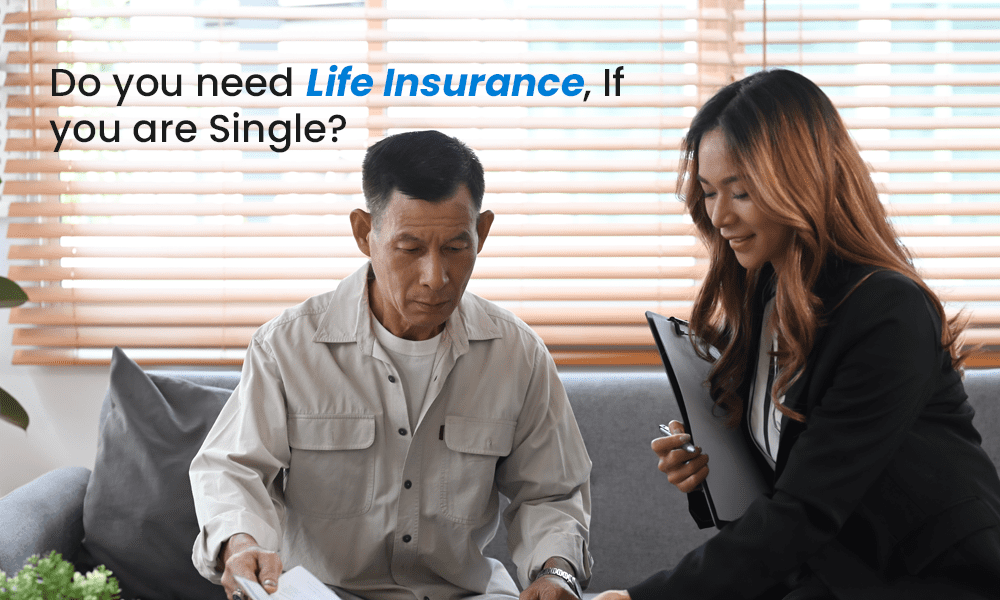 ANSWER IS:
Many people question whether life insurance is necessary for singles. It's simple to think that the answer is "no".
Yes, you read no, but wait, keep reading to know why YES…
After all, the primary goal of life insurance is to leave your family with money in the event, you pass away. Therefore, it makes sense to assume that if your husband or children are not dependent on your income, you do not need life insurance.
However, there are definite times when single people need life insurance. So, here are some reasons to solve this mystery, life insurance is useless or useful if you're flying solo.
First and foremost…
What will happen if you die without life insurance?
Simple, your family is left with worries of final expenses and paying out of pockets and dealing with any taxes and debts themselves, Moreover, They also won't have much leeway in terms of financial security.
Death is the most neglected thing to think about, especially, when you are young, busy to spend most of the time thinking about all the shines and glitters of life.
However, it's crucial to spend some time considering your funeral, connected last costs, and your family's needs after you pass away.
Death is harder with life insurance because it covers all the three above.
When you have debt.
One of the main reasons single individuals need life insurance is so they don't leave others in debt. This frequently occurs when you cosign a loan or split a mortgage with a friend, relative, or another person.
For your cosigners, private student loans might be challenging. This is due to the fact that, unlike federal loans, they are not canceled upon death. A parent who cosigned the loan could be left with complete debt by themselves. Shared mortgages may put your co-borrower in a similar situation.
An easy and affordable solution, if you have debt like this, is to get term life insurance. It would step in and pay off your portion of the loan if you were to pass away prematurely.
You own a business
The financial institution that issues your business loan will normally want life insurance from you. This is to make sure they are reimbursed if you pass away before repaying the debt.
When you have a business partner, you also require life insurance. Your death will probably leave the business in a lurch. The good news is that there is specialized insurance known as "key person" insurance that can support the continuation of the company in the case of your untimely demise.
You want to grow your wealth
Life insurance serves more than only as a means of care in the event of your death. If you have permanent life insurance, it might also be advantageous to you while you are still alive.
You receive a death benefit from permanent life insurance, and it also builds cash value tax-deferred. You can utilize the collected funds to diversify your financial portfolio, purchase a property, improve your retirement income, pay for unexpected expenses, and more.
You want to leave a legacy
Another reason single people require life insurance is to leave money to a valued charity, school, church, or individual. You might be able to support a cause that is close to your heart with some or all of the money from the insurance. If you decide to gift the money to someone you care about, it can also assist them in realizing their aspirations.
Singles, when should you get life insurance?
Best time of life to get life insurance or we say to secure your future is when you are young because when it comes to life insurance, the younger the better. These scenarios show why single people need life insurance. If anyone resonates with you, show yourself some love by talking to an insurance professional about your options.