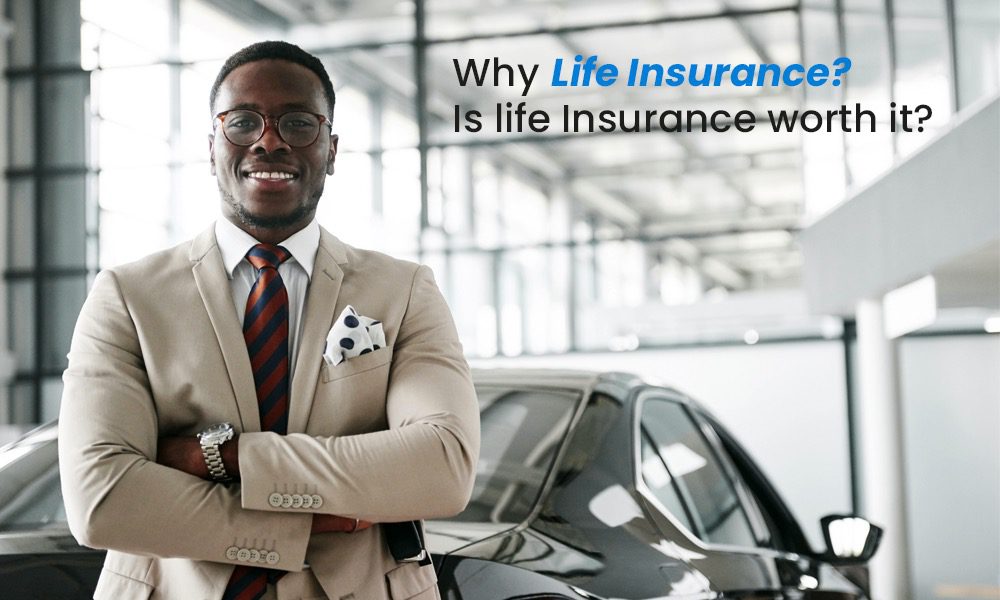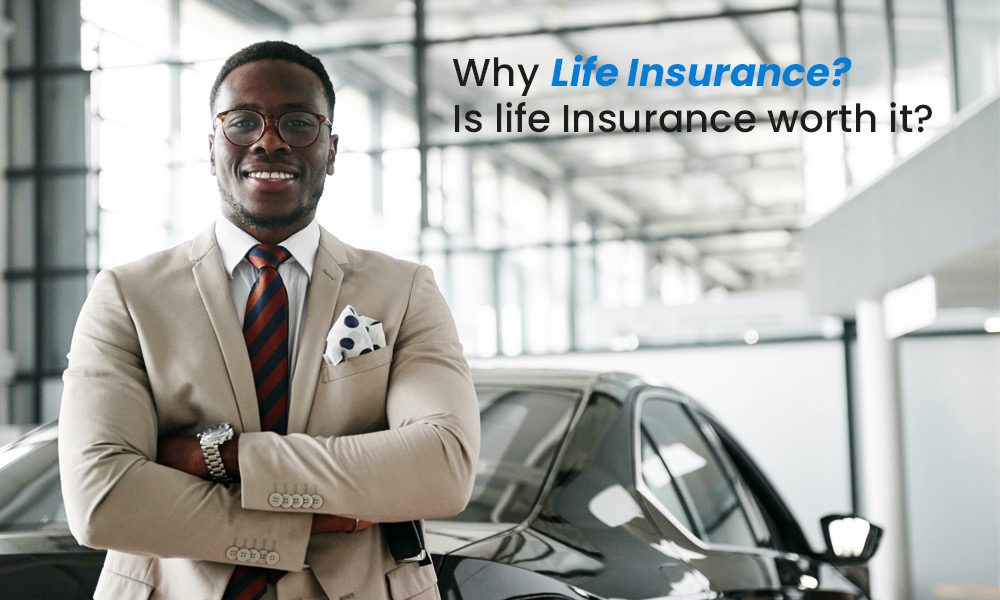 The pros and cons of investing in life insurance!
Keynotes
Life insurance is an important type of insurance coverage.
Without it, loved ones could be unprotected and face financial disaster.
Purchasing life insurance coverage is significant and affordable when done right.
Everybody has a different reason for buying insurance. But at its foundation, choosing to buy insurance is all about ensuring your own and your loved ones' financial security. By purchasing life insurance, you can shield your spouse and kids from the potentially devastating financial losses that could arise in the event of something happening to you. It offers financial stability, aids in debt repayment, assists in covering living expenditures, and aids in covering any last or medical costs.
Henceforth, Life insurance is something you may consider adding to your financial plan if you're interested in providing a measure of security for your loved ones.
One of the things that almost everyone needs but far too few actually have is life insurance. When you're young and relatively healthy, it's simple to delay getting a policy. However, the longer you wait, the more likely something will occur before you can secure insurance. The decision to purchase life insurance may have been on your to-do list for some time, but you haven't actually done it?
Read below why one should not go without life insurance and why you can't wait any longer!
Types of life insurance
When determining if life insurance is a wise investment, it is essential to understand the type of plan you can buy. Life insurance policies come in a variety of forms, but they can be broadly divided into two groups: permanent and term.
Term life insurance is intended to insure you for a specific period of time, hence the name. For example, you could get a 20-year or 30-year term life insurance coverage. These policies work similarly to other types of insurance policies you may have, such as vehicle insurance; you pay a monthly payment, and if something unfortunate happens—in this example, your premature death—a reward is given out.
Pros and cons
If you don't want to leave your loved ones with the financial burden of covering debt or other expenditures, term life insurance may be a wise investment. Here are a few of the most significant advantages of buying a term life insurance policy.
Low premium
Flexibility
Convert to permanent insurance
Critical Illness Coverage.
Accidental Death Benefit Coverage
Easy to Understand
Disadvantage
All of your premium payments for a term policy are used to guarantee a death benefit for your beneficiaries. Term life insurance has no investment component since, unlike permanent life insurance, it has no monetary value. If you are still alive at the end of the term, the insurance simply expires, leaving no money for you or your beneficiaries.
Nonetheless, you might consider term life insurance to be an investment in that you make relatively small premium payments in return for the assurance that your beneficiaries will get a substantial death benefit in the case of your demise.
Pro Tip
Premiums for term life insurance are often less expensive than premiums for permanent life insurance.
Permanent life insurance will protect you throughout your entire life, as long as your premiums are paid. A cash value component that enables policyholders to build up an asset can be included in some forms of perpetual life insurance. When financial advisors and, more frequently, life insurance brokers promote life insurance as an investment, they are talking about the cash-value portion of permanent life insurance and the methods you might borrow and invest this money.
Pros and cons
There are several reasons for investing in permanent life insurance. Many of these advantages, meanwhile, aren't specific to permanent life insurance. Without paying the hefty administrative costs and agency commissions associated with permanent life insurance, you can frequently obtain them in other ways. Here are a few of the advantages of permanent life insurance that are most frequently cited.
Save tax
Lifetime coverage
Replace lost income
borrow against the cash value
Accelerated benefits
Disadvantage
While permanent life insurance has a number of advantages, there are also some potential drawbacks to be aware of. One of the most crucial factors is price. Permanent life insurance may have higher rates compared to term life insurance plans. If it turns out that you don't require life insurance, you can be paying premiums that are unnecessary.
If you decide to surrender a policy or you die away with a loan due, having permanent life insurance may potentially have tax implications for you and your beneficiaries. Additionally, taking out loans or receiving accelerated benefits could lower the amount of money that would be awarded to your beneficiaries upon your death.
Steps involved in the process of buying insurance:
Identify your goals, calculate the amount of insurance you'll need to achieve them over time, and work out your budget.
Discover the insurance plans that can best match your needs.
Select the type of insurance policy (or combination of types) that best satisfies your needs after taking into account the initial premium payments, any potential premium increases over time, any additional death benefits, and any living benefits that can be utilized prior to your death.
Keep in mind that consulting with a financial expert might make the entire procedure simpler. A financial expert can help you understand the distinctions between different types of insurance, determine how much you'll need, and present alternative options that might be the greatest fit for your requirements.
Still wondering if it is a smart decision to buy Life Insurance?
Then also ask yourself what's bigger than the safety and security of your family and loved ones!
Life insurance is essential since it secures your family and enables you to leave them a non-taxable inheritance in the event of your passing. Additionally, it is employed to pay off personal loans like your vehicle loan and your home. When you retire and your employer's insurance ends, your personal life insurance continues. When resources are low, this insurance will also replace your family's income, allowing them to maintain their standard of living.
You can purchase life insurance at any age because the premium is less expensive the younger you are.
For further expert guidance, get in touch with Second Opinion Insurance Agency's trusted and qualified financial security advisors.