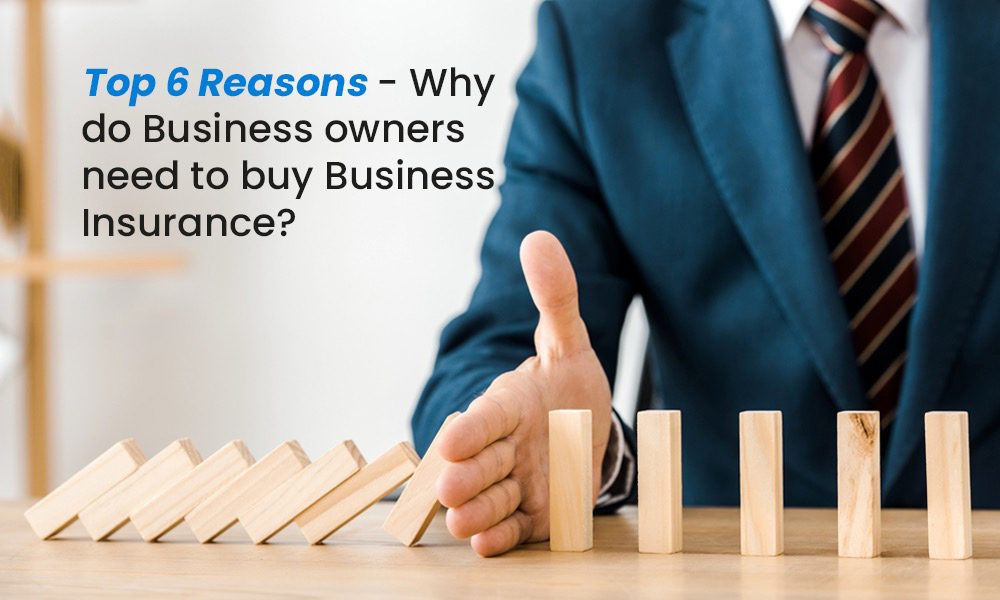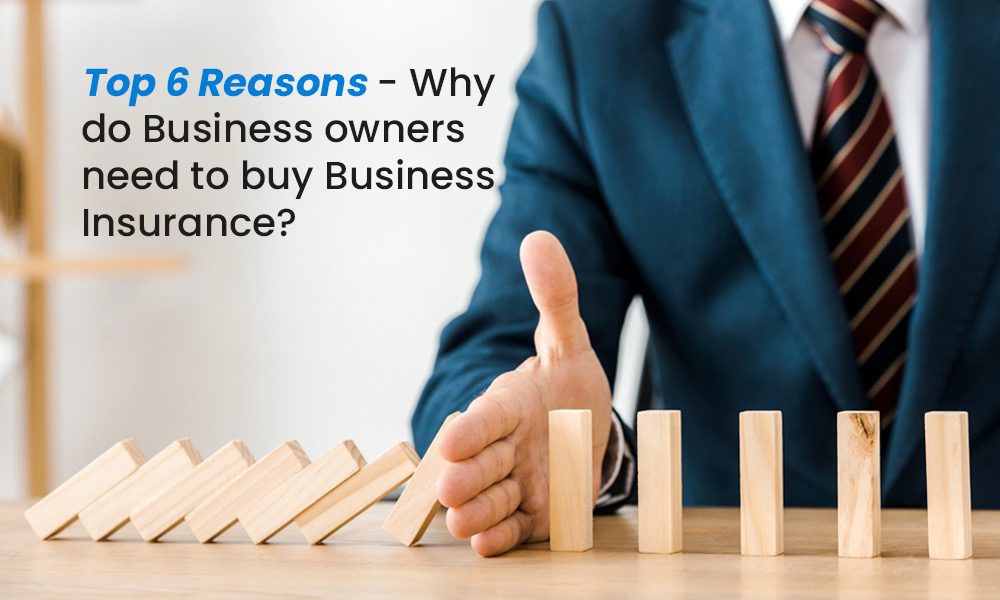 Small businesses and business owners do you ever ask yourself 'why do I need business insurance?' If not, you should maybe… allow us to answer it today: Risk is unavoidable in today's ever-changing environment. Insurance for businesses isn't. When the risks and accidents happen, business insurance helps pay for damages you would otherwise have to pay out of cash.
So, if you run a business, here are the top 6 reasons, you ought to buy a business insurance plan.
But before we jump to the need for business insurance, let's have some basics clear.
What Is Business Insurance
Your company faces different risks every day. Business insurance is an insurance policy to safeguard
your company from these dangers. Business insurance protects your company's financial assets,
intellectual property, and physical assets. Having it helps:
Save you time, money and stress
Protect your business from damages
Provide benefits to your employees
Consider the following business insurance coverages to ensure you are safe:
Insurance for commercial property
Insurance against general liability
Business income protection insurance
Insurance for vandalism and theft
Insurance for workers' compensation
Top 6 Reasons To Buy Business Insurance
Workers Compensation Claim
Workplace accidents may happen unannounced. Workers' compensation will compensate employees who are unable to work due to a job-related accident or illness. For example, If an employee suffers a significant injury that prevents them from working, workers' compensation will pay their medical fees and
benefits.
This can soon add up to tens of thousands of dollars, putting you in financial ruin.
You Deserve The Peace Of Mind
There is no doubt that business involves risks, but those risks must be controlled. You won't take a contract if the rewards aren't promising, right? At the same time, there is no guarantee that nothing will go wrong for the project to produce positive results. This is where company insurance comes in; if something goes wrong, it will offer coverage in accordance with the terms and conditions.
And with comprehensive business insurance, as a business owner, you will have the much-needed and guaranteed peace of mind and will always be ready for any mishappening and will be able to focus on more important work like growing your business.
Coverage Against Natural Disasters
If your company is uninsured and a natural disaster like flooding, fire, hurricanes, etc, strikes, your company may be physically destroyed with no financial support for repairs or replacements.
You require our Commercial Property Insurance regardless of the nature of the natural disaster. This is a critical sort of insurance for any organization, but especially for small enterprises that lack the resources to totally replace items if they are destroyed unexpectedly.
Another advantage of getting property insurance is that it protects against vandalism, fire, and theft.
May Be Required And Cost-Effective
If you do not have business insurance, you and your company will suffer if an unfortunate incident occurs. The operation will be slowed or interrupted, your projects will not be completed on schedule, and, most importantly, you will have to pay for the damage and loss out of your own pocket.
Second Opinion Insurance Agency charges a low insurance price, and the perks and coverage provided make it worthwhile.
Avoid Lawsuits And Being Sued
If you are sued or have a lawsuit, you could go out of business rapidly if you do not have liability insurance. Even if you win the lawsuit, legal fees can be too expensive.
Whether you are sued by an ex-employee or a contract gone bad, getting sued may cost you a lot of money, and it will all come from your company.
A pending lawsuit without liability insurance could spell the end of your small business.
Provide Coverage For Business Property
Commercial property insurance, like homeowner's insurance, can pay for repairs and replacements if your home is damaged. It can also pay to repair and replace your business's equipment and property.
This policy may cover losses caused by windstorms, fire, vandalism, or theft.
Most Second opinion clients can save money by getting property insurance along with general liability insurance in a package known as a company owner's policy (BOP).
Over To You
Being a business owner anywhere around the globe is a difficult task. Every day, you confront new challenges, and you have no choice but to overcome them. You cannot afford to fall victim to the gravity of the situation. When faced with difficult times, having company insurance is a godsend. Sure, it doesn't repair any damage or loss, but it does give much-needed coverage that your company needs to continue operating efficiently after the shutdown.
That's why having business insurance is important, as it cuts half the risks down. Our insurance advisors can help you identify gaps in coverage, look for ways to save money, and keep your assets and income protected. We will completely examine your company and circumstances in order to offer unique, comprehensive, and cost-effective solutions that meet your requirements.
For more details and an onloine quote! We also offer specialized business insurance plans, in case you would like to check, click the link!